The UK is no stranger to the idea of coworking, with over 6,000 flexible workspaces across the nation accounting for roughly 85 million total square feet of space. But all signs indicate that growth in the UK flexspace sector might have only just started, with factors like changing work habits, businesses seeking less restrictive leases, and increasing localisation all impacting demand for flexspace.
Although the majority of the coworking market is made up of small operators with only one or two locations, the biggest flexible workspace operators still play a key role in pushing the sector forward. In London alone, 79% of coworking space is owned by the top 10 key players – testament to the power that big brands hold. Take a look below at the largest coworking space companies in the UK by the number of locations and get an idea of what makes them so successful.
Locations: 305
Sqft% of Flexible Office Market: 5.6% *
Flexible Office Space Share in London: 20% **
International Workplace Group (IWG), formerly known as Regus, takes the top spot in our list of biggest coworking companies in the UK, with the most individual locations and ownership of a comparatively huge 5.7% of the overall coworking space square footage. The company was founded in 1989 by now-billionaire Mark Dixon, making it one of the original global flexspace providers.
IWG is made up of a bunch of smaller brands, and each of these sub-brands has its own look and feel. That means that one person's experience of working at an IWG location could be completely different to another's. However, Regus is their largest sub-brand, and prides itself on helping businesses find their 'right way to work'. That same idea is echoed by most of IWG's coworking brands – flexibility, customisability, and bespoke fit-out options help IWG to pair occupiers with their perfect workspace.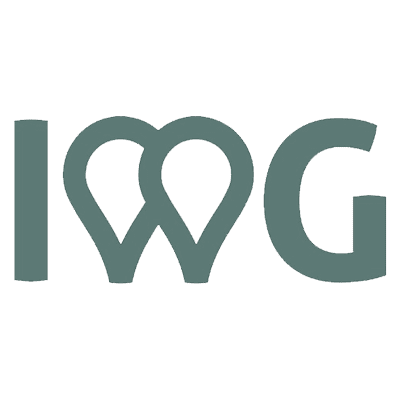 Locations: 73
Sqft% of Flexible Office Market: 1.7% *
Bizspace is the second largest flexible workspace brand in the UK, with locations covering all corners of Britain. The company has been running for almost twenty years and is known for offering a variety of commercial spaces; workshops, studios, offices, storage solutions – you name it, Bizspace provides it. There are even rumours that Basement Jaxx recorded an album in one of their locations!
A coworking space is, at the end of the day, somewhere you go to work and Bizspace doesn't lose sight of this. The brand positions itself around the idea of 'getting the job done', promising the perfect environment in which to do so through a mix of stylish and considerate design, ease of use, and a culture of celebrating success. With 96% of their spaces outside of London and a definite focus on small businesses, Bizspace knows exactly what it's doing – and does it well.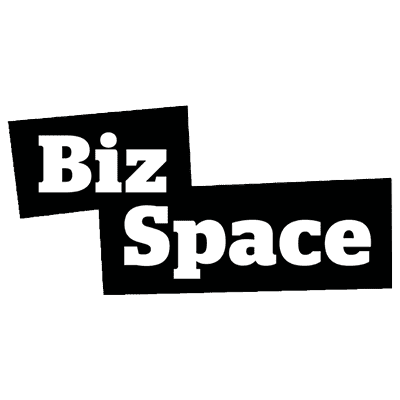 Locations: 55
Sqft% of Flexible Office Market: 0.9% *
Flexible Office Space Share in London: 27% **
If you've only heard of one name on this list, it's likely to be WeWork. Founded in 2010, the coworking company is one of the largest and most high-profile in the world, with founder Adam Neumann arguably being the most famous man in coworking. Biography 'Billion Dollar Loser' details his astonishing story, if you fancy a read.
WeWork is well suited to large enterprises, and companies such as IBM and Microsoft have chosen it as their preferred flexible office space provider. There are fewer UK locations than some of the smaller brands on this list and the spaces tend to be big, bold, and centred in urban areas.
By creating a hip brand (prosecco on tap, anyone?) and operating under a rapid-expansion business plan, WeWork has successfully managed to position itself at the forefront of the coworking trend. There are currently over 600,000 members worldwide, who benefit from an advanced membership system where occupiers can choose between a private office or desk, monthly hot desk access, or pay on a day-by-day basis.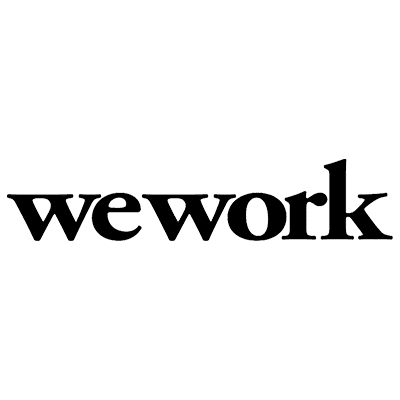 Locations: 54
Safestore is better known as the UK's largest provider of self-storage but also offers commercial office space at more than 50 of its sites. The majority of locations are in the south of England but Safestore has so many sites that there are still, for example, ten separate locations in the North West. At the moment the brand's only foray out of England has been to Edinburgh, where there are two locations.
As Safestore looks to expand the coworking side of the business, dedicated business centres that focus solely on office space are beginning to pop up – there is currently one in Liverpool and another in Battersea Park. In the non-dedicated centres, office space is offered within a flexible system, designed for those who don't want to invest in a long-term property lease. The spaces are unserviced, keeping occupier costs down and creating an attractive proposition to those looking to dip their toes into flexible office waters.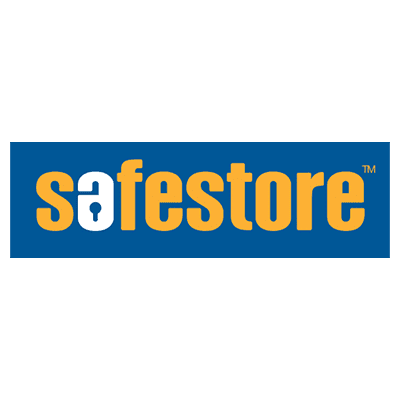 Locations: 50
Sqft% of Flexible Office Market: 1% *
Flexspace is, as the name suggests, all about flexibility. Through utilising standard licence agreements, the company has aligned itself with the idea of simplicity and speed when setting up your new workspace. This 'we fit around you' approach can be applied to the brand's use case – while office space is still the main product, Flexspace focus more on their industrial units than some other key players do.
They also have a flexible use policy where occupiers can benefit from their 'plug and play' service while also adding customisations to fit most needs, and bespoke telecoms packages are available. By proudly advertising not just their wide range of offices but also workshops, retail units, self-storage, and studios, Flexspace have managed to present themselves as a great option for occupiers who have broader needs than just a space to work.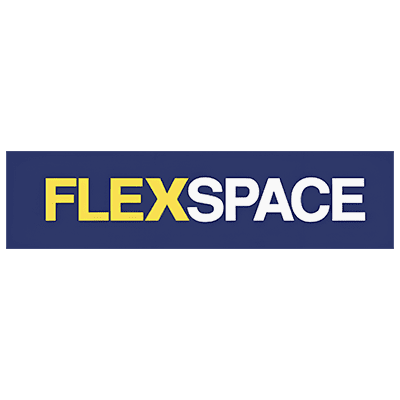 Locations: 47
Sqft% of Flexible Office Market: 0.8% *
Flexible Office Space Share in London: 6% **
Workspace Group, also known simply as Workspace, was established all the way back in 1987 and has been publicly listed on the LSE since 1993. They're a leading provider of flexible space in London, where they operate exclusively. The fact that they're sixth on our list of largest coworking operators despite this narrow focus demonstrates what a stronghold they have on the capital.
Workspace are primarily geared towards London's educated and culturally-engaged workforce, with their unique portfolio of workspaces housed in some of London's most distinctive buildings. They play off their London-expertise, boasting a community of 3000 London businesses, 30 years of experience pioneering the expansion of flexspace in the capital, and a team who know the ins and outs of the city.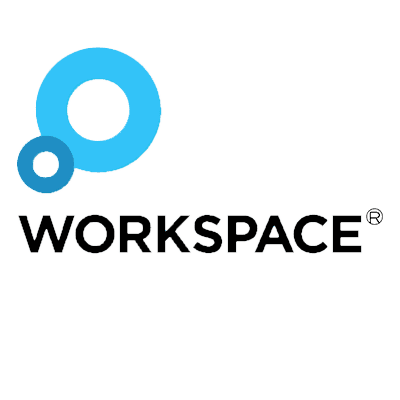 Locations: 46
Flexible Office Space Share in London: 8% **
The Office Group, styled as TOG, operate in both the UK and Germany, but as is often the case, most of their workspaces are within London's limits. Their workspaces are all designed to be unique and inspiring, with a design-led approach that responds to the architecture and context of each building they operate in. Over 20,000 members use TOG workspaces, choosing from coworking spaces, private flexible offices, or virtual office services.
Flexibility is baked into TOG's offering, with flexible contracts that allow occupiers to scale their space up and down seamlessly. Their workspaces also often boast a broad range of on-demand amenities including bookable meeting rooms, large event spaces, and even on-site gyms. They also prioritise locations that are well-connected to public transport, enabling easy commutes for their customers, and are one of the most forward-thinking operators in terms of integration of technology into their spaces.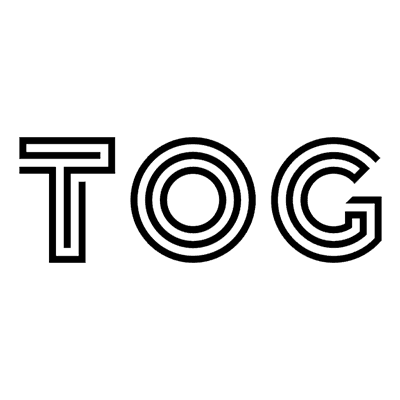 Locations: 41
Flexible Office Space Share in London: 5% **
Landmark are another long-lived coworking operator, with over 20 years of experience providing workspaces in the UK. From relatively humble beginnings in London, Landmark have expanded to 10 different cities in the UK including Bristol, Manchester, and Birmingham. They provide space to over 14,000 occupiers from 200+ companies.
Landmark's approach as an operator is rooted in providing outstanding customer service. They pride themselves on a transparent and all-inclusive pricing structure, have dedicated front-of-house teams at each of their workspaces, and offer occupiers the choice to customise their own workspace. They also have a membership scheme, providing unlimited flexible use of their 25 UK locations for a single monthly fee.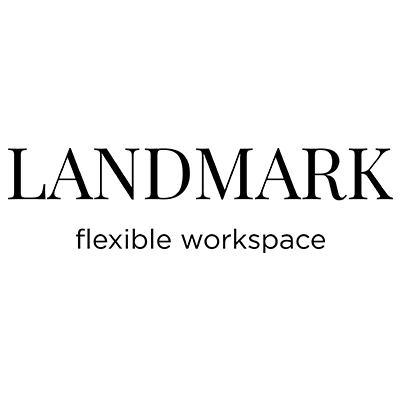 Locations: 36
Coming in at position 9, NewFlex makes up part of Newable, a broad business support company that offers businesses financing, advice, and workspaces. They're a unique operator in that they partner with building owners and leaseholders to design bespoke workspaces that suit individual needs, and then provide support in fitting out the space. Once they've helped building owners rejuvenate their spaces, they partner with them to drive occupiers, taking a management fee and share of the profit.
This model has helped them to amass a portfolio under management of almost 40 workspaces. The sub-brands that they manage include Citibase, easyHub, Bold, and Serendipity Labs, all of which are notable in their own right. This makes NewFlex one of the most diverse coworking operators on our list – not just offering spaces that are differentiated by unique designs or locations, but instead offering the choice of several entirely disparate brands each with its own selling points.